The Energy Meter Information Gateway

The Energy Meter Information Gateway, eMIG, is an online tool for remotely measuring and monitoring your energy use. eMIG can provide warnings via email and SMS messaging of system failures and abnormal events.
eMIG records meter readings every half hour and makes them immediately available on-line - offering a powerful platform for managing metering and sub-metering for both domestic and commercial users.
The eMIG platform now supports monitoring of import, export and generation for a property, giving customers the opportunity to maximise their use of generated electricity in an informed manner, or to make an informed claim on the export tariff.
In addition to the on-line monitoring platform, PAD Technology can also offer the eMIG iNSIGHT display unit, offering a live, full-screen slide show on an LCD display, using meter reading data directly from eMIG for the PV installation on your roof.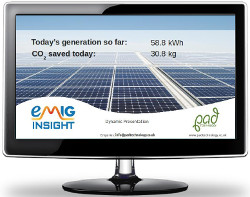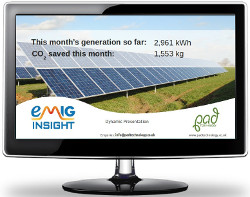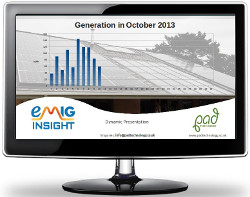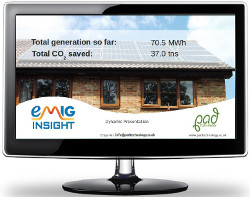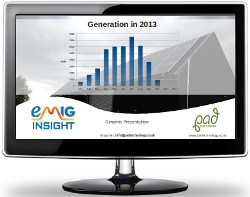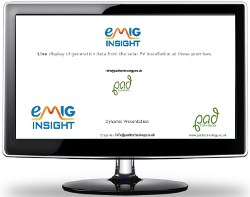 eMIG is owned, developed and maintained by PAD Technology Ltd. Take a look at the PAD Technology website for details of PAD's software development services and to find out how they can help you with your software engineering requirements.